Team Matrix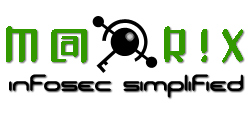 Information security can only be successful if it is made an integral part of the day-to-day work responsibilities, and it is therefore necessary that everybody in the organization understands the importance of information security. Security awareness and training controls have been identified as a mandatory part of many standards and frameworks. Realizing this need a group of like minded security enthusiasts came together at SCIT, Pune to work for the cause.
Late night discussions and planning led to the birth of Team M@tr!x. M@tr1x is an effort to educate about Information Security . We are a no profit group, with a motto of Share, Learn, Implement & Refine working for a cause of security awareness. We believe in a concept of the "Psychology & an Ecosystem of Security". This is what differentiates us from the rest. We focus on the process as well as technical aspects of security. After all your security is as good as your weakest link.
We conduct weekly meetings to discuss the recent developments and trends in security. We have a significant web presence on social networks where we share and discuss various aspects of information security. We have collaborated with various security communities to extend our reach and realize our dream of making this cyber space a better place to live – trying to manage risk at every step.
The Cyber Security Awareness Month is our flagship event, where we celebrate the month of October as a month of Security Awareness. We believe that security is an integral part of everyday life, so why only October? The answer may be seen like this, it's our festival, where we reiterate our commitment for security awareness and send a message to the bad guys out there. We have united for a cause and the word is SECURITY.
For more details, visit: Click Here
About ISACA
Information Systems Audit and Control Association (ISACA) engages in the development, adoption and use of globally accepted, industry-leading knowledge and practices for information systems, to reflect the broad range of IT governance professionals that it serves. Since its inception, ISACA has become a pace-setting global organization for information governance, control, security and audit professionals. It's IS auditing and IS control standards are followed by practitioners worldwide. Its research pinpoints professional issues challenging its constituents.
About ISG (ISACA STUDENT GROUP)
ISACA Student Groups (ISGs) encourage education beyond the classroom by allowing students to network and learn from each other, and connect with a supportive group of professionals.
About ISG at SYMBIOSIS CENTRE FOR INFORMATION AND TECHNOLOGY (SCIT)
It is an innovative step taken by the Information security enthusiast with the mindset of creating awareness among all the students enrolled at SCIT and also help them to achieve great heights in their career.
Symbiosis Centre for Information Technology – SCIT (India)
– Recognized August 2013, happened to be ISACA's first officially recognized Student Group.
Click Here
Team Eklavya.. Mavericks of Theatre

Inspired from the dedication and single minded devotion of Ekalavya the master of archery from Epic Mahabharata, students of SCIT initiated Team Ekalavya the mavericks of theatre in making people aware of the various issues like corporate, social, political, environmental, in the form of street plays, mimes, road shows, experimental theatre and also processions. Ekalavya also organizes peace processions to bring awareness among people in issues like AIDS, child labor, female Foeticide, patriotism, business ethics etc.

Opinions are given and also there are silent readers and protestors of national and social issues BUT no one comes forward to given a solution and find a way out.

We as Eklavya team plan to initiate and take the first step in making people aware of various issues, be it corporate ,social ,political ,environmental, in the form of street plays, mimes, road shows, experimental theatre and also processions. We also plan to organise peace processions to bring awareness among people of issues like (AIDS, condom use, child labour, female feticide, patriotism, business ethics etc)

Hence Eklavya is a CSR initiative of SCIT (Symbiosis centre for Information Technology) started by students with the sole purpose of making true leaders!

Founders:
Aman kumar
Rishikant Gautam
Avinash Iyer
Manas Jayaram
Main Co-Ordinators:
Rugved Mehta
Ramesht Shrivastav
Tanmay Sarkar
Rohit Khadke
Prerna Pawar
Directors:
Mubaid Syed
Shruti Bhatt
Vipin Gourkhende
Achievements
FIRST Prize in Street Play at SIMS, Pune.
SECOND Prize in the Street Play Competition at ORION fest organized by ISB&M college in LAVALE.
A few Great Moments
Eklavya Gyaan Bindaas (EGB)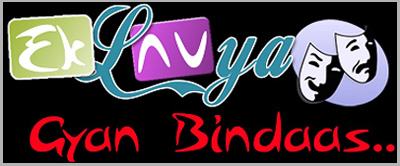 Through EGB we plan to write boldly about various issues happening in the corporate or social world. We have launched EGB and the location is near the mess notice board for public access. We will take EGB as a platform to communicate to the outside world. Our first article talked about Mr Narayan Murthy's statement on Satyam.
A new concept in pipeline is called Open Source Nautanki where public opinion would be asked for a new theme for a play which if appropriate would be directed and enacted by Eklavyans...
Team ISR
"We will be the change we want to see."
With each passing day, it is becoming increasingly clear that the strategy of environmental exploitation that characterized the 20th century is reaching the end of its natural life. We are in the early stages of a transition from an attitude that, 'treats the Earth like a business in liquidation' to one that is committed to preserving the planet's 'natural capital.' The principle underlying this shift is really quite simple: if we want a high quality of life for ourselves and future generations - a high quality of life in all its senses - we cannot continue to degrade the quality of the natural systems of which we are a part.
We at Symbiosis Center for Information Technology have realized that to see change we have to initiate the change. We must do what we conceive to be right and not bother our heads or burden our souls with whether we'll be successful. Because if we don't do the right thing, we'll do the wrong thing and we'll be part of the disease and not part of the cure. "We will be the change we want to see" was the thought that spurred the young students at Symbiosis Centre for Information Technology (SCIT) to think about their duties for Mother Earth and thus was born the Institute Social Responsibility (ISR) committee. Creating environmental awareness and promoting environment friendliness among people was the main ingredient that went into building ISR committee by the MBA 2009 - 11 batches. ISR aims to improve the social awareness among bright minds that also are academic all-rounder. In spite of their hectic schedule these MBA aspirants have a strong determination to resolve and give back to the society thus bringing in enthusiastic participation in ISR. It contributes towards the betterment of lesser privileged children and to their upliftment by organizing fund raisers.
For more details, visit: Click Here
Team iTELF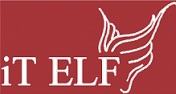 "IT Entrepreneurship and Leadership Forum @ SCIT"
SCIT is known for creating global IT professionals who are trained to be leaders and unleash their entrepreneurial spirit. ITELF is an endeavour of SCIT that works as a catalyst for nurturing entrepreneurial talents; it is also a resource centre creating awareness relating to entrepreneurship and leadership in education and also providing direction relating to entrepreneurship development and management.
This forum provides the students and the IT entrepreneurs and leaders a platform to discuss and nurture ideas, enhance perspectives, supercharge risk appetite and unleash the leadership skills. iTELF is open for all those aspiring to start their venture or aiming to be leaders and change agents in their domains.
Under the E Cell Banner the iTELF organizes the Annual level entrepreneurship Event SPROUT IT. For more details on the event visit: https://sproutit.scit.edu/
The event comprises of E-talks, business plan and Ideation Competitions, workshops, student development programs, yearly Newsletter (Navankur), knowledge-sharing with alumni entrepreneurs, Online Blogs for the students and various online and spot events as well.
Team Drishtikon
Management Club of SCIT,Pune (India's Premiere IT B-School), open to all Thought Leaders ,who believe in collaborative learning and knowledge sharing.
Drishtikon conducts various sessions on Finance, SMDPS (Special Management Development Program for Students), Marketing, Business Strategies and New Trends.
For more details, visit: Click Here