Located in the hub of the IT industry, Rajiv Gandhi Infotech Park,Pune, SCIT campus is central to the dynamic IT environment. The IT majors such as Infosys, Cognizant, Wipro etc. lend to the atmosphere. The campus is fully residential and provides excellent facilities to students. The campus also has a fully equipped and functional gymnasium and swimming pool. Excellent healthcare facilities are provided on campus with a resident doctor, mini operation theater and a tie-up with a local hospital for emergency services. There is also a modern 400-seater auditorium and an open-air amphitheater . The campus facilities include faculty housing and a guesthouse.
The Campus is run by Chief Administrator, who manages the entire campus infrastructure and amenities. The facilities include security, garden, housekeeping, mess, ATM counter etc.
Modern Infrastructure
Academic Block
SCIT's state-of-the-art learning resources are a boost to its programmes. All SCIT's classrooms have network and Internet connectivity to facilitate presentations and demonstrations. Audio-visual equipments like LCD projectors TV and Flip classrooms are used for delivering lectures. A 12 Mbps leased line keeps the campus well-connected.


Computer Labs
The computer labs are equipped with state-of-art technology machines that bring a balanced mix of providing the desired user experience as well as supporting environment friendliness. A total of 266 machines are clustered in three different laboratories. These clusters comprise of latest version-configured virtual machines and desktops PCs. The labs have excellent audio-video LCD facilities and have a very high-speed wired and wireless internet connectivity to facilitate a wide variety of learning including blended learning. This infrastructure is continuously maintained and monitored by a dedicated IT support team to ensure minimum-to-nil downtime to users. The labs are extensively utilized for conducting practical, research and application-based courses in Enterprise Systems, Data Science, Information Security, IT networks and the like.
'Proof of Concept' Lab
The proof of concept lab was established in SCIT with a view to facilitate the students by providing computers and network resources so that they can carry out tasks envisaged by them. The objective of POC lab is to create an IT facility to translate the new Ideas or concepts for a possible architectural set up of combination of hardware, software and network entities. It was envisaged that the students' ideas in the area of secured connectivity, data storage ensuring data loss prevention, code optimization, elegance of hybrid LAN architecture, visualization, network security, etc. would be an attempt for creating functional model as a proof of concept. Students are encouraged to work on the emerging area of interest and they have done recognizable work
Teaching & Learning resources
SCIT has modern library facilities with more than 9,800 books on technology and management and nearly 1300 CDs. The students have access to nearly 30,000 books housed in the same building by sister institutes. SCIT students look forward to and actively participate in Book Reviews which are held regularly. Certificates are awarded for Best Book Review and also to all those who review books.
Hostel and Amenities
The campus has separate hostels for boys and girls with well-equipped rooms. It has wi-fi network connectivity. Each room has an attached bath with hot and cold water facility. The campus security extends its services round-the-clock. Mess facilities and cafeteria are provided
Mess
The mess caters Indian food with a menu managed by student teams. It provides breakfast and two meals daily to nearly 1200 students.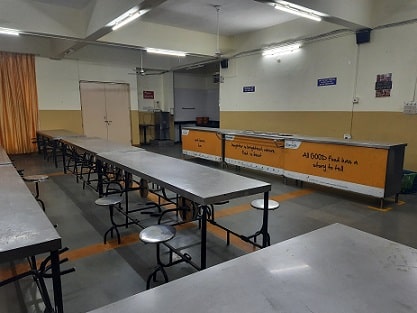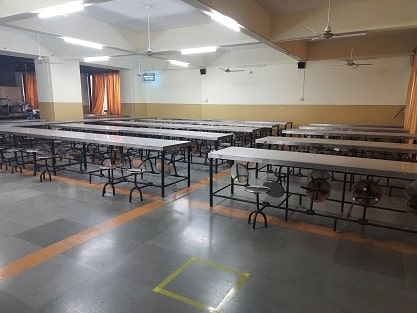 Cafeteria
The campus cafeteria provides ready snacks and beverages.
Health Care Centre
Symbiosis Centre of Health Care (SCHC) – is the in-house health care centre of Symbiosis. SCHC takes care of health care needs of the entire Symbiosis family. The centre is concerned with the preventive, promotive and curative health of every individual under the Symbiosis banner,be it a student or employee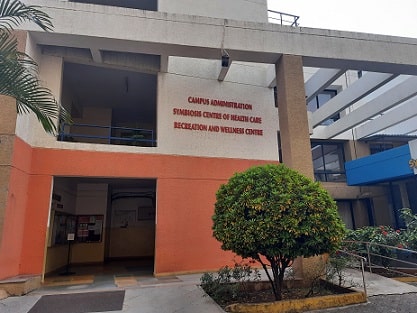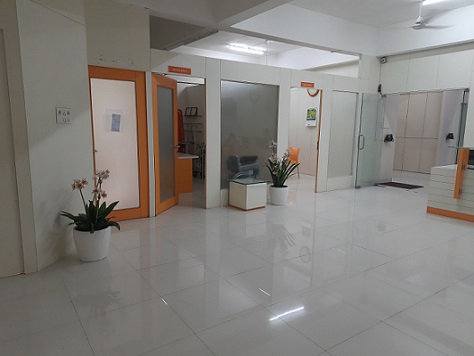 http://www.schcpune.org/