Team Matrix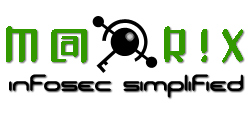 Information security can only be successful if it is made an integral part of the day-to-day work responsibilities, and it is therefore necessary that everybody in the organization understands the importance of information security. Security awareness and training controls have been identified as a mandatory part of many standards and frameworks. Realizing this need a group of like minded security enthusiasts came together at SCIT, Pune to work for the cause.
Late night discussions and planning led to the birth of Team M@tr!x. M@tr1x is an effort to educate about Information Security . We are a no profit group, with a motto of Share, Learn, Implement & Refine working for a cause of security awareness. We believe in a concept of the "Psychology & an Ecosystem of Security". This is what differentiates us from the rest. We focus on the process as well as technical aspects of security. After all your security is as good as your weakest link.
We conduct weekly meetings to discuss the recent developments and trends in security. We have a significant web presence on social networks where we share and discuss various aspects of information security. We have collaborated with various security communities to extend our reach and realize our dream of making this cyber space a better place to live – trying to manage risk at every step.
The Cyber Security Awareness Month is our flagship event, where we celebrate the month of October as a month of Security Awareness. We believe that security is an integral part of everyday life, so why only October? The answer may be seen like this, it's our festival, where we reiterate our commitment for security awareness and send a message to the bad guys out there. We have united for a cause and the word is SECURITY.
For more details, visit: Click Here
About ISACA
Information Systems Audit and Control Association (ISACA) engages in the development, adoption and use of globally accepted, industry-leading knowledge and practices for information systems, to reflect the broad range of IT governance professionals that it serves. Since its inception, ISACA has become a pace-setting global organization for information governance, control, security and audit professionals. It's IS auditing and IS control standards are followed by practitioners worldwide. Its research pinpoints professional issues challenging its constituents.
About ISG (ISACA STUDENT GROUP)
ISACA Student Groups (ISGs) encourage education beyond the classroom by allowing students to network and learn from each other, and connect with a supportive group of professionals.
About ISG at SYMBIOSIS CENTRE FOR INFORMATION AND TECHNOLOGY (SCIT)
It is an innovative step taken by the Information security enthusiast with the mindset of creating awareness among all the students enrolled at SCIT and also help them to achieve great heights in their career.
Symbiosis Centre for Information Technology – SCIT (India)
– Recognized August 2013, happened to be ISACA's first officially recognized Student Group.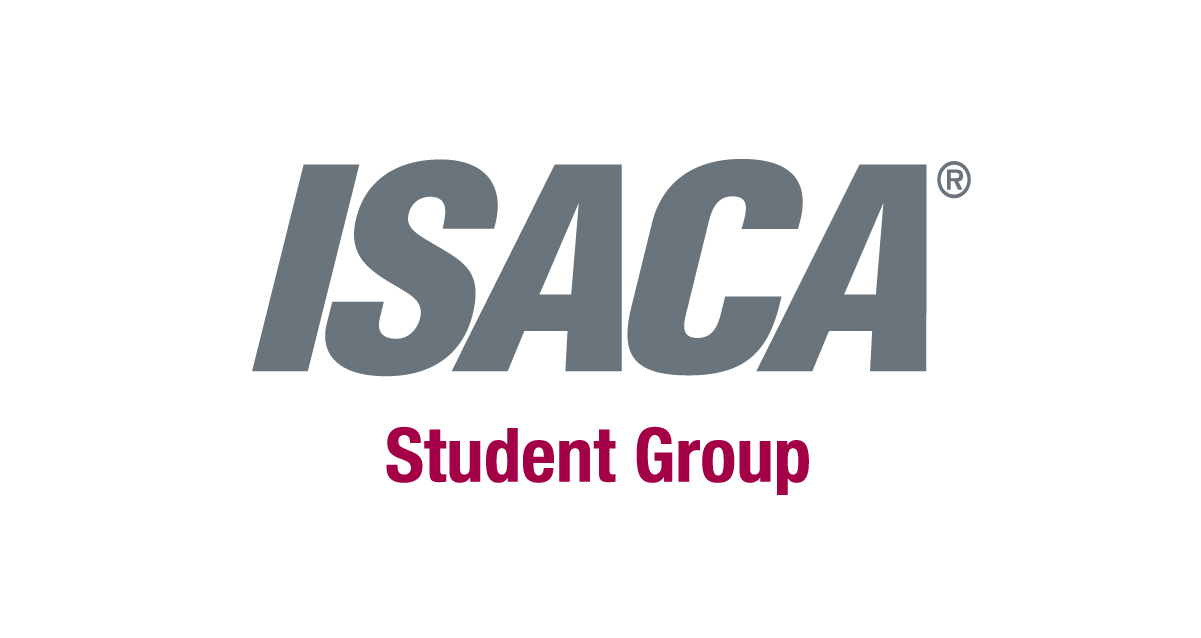 Click Here
Team Eklavya.. Mavericks of Theatre

Inspired from the dedication and single-minded devotion of Eklavya the master of archery from Epic Mahabharata, students of SCIT initiated team Eklavya - the mavericks of theatre. Team Eklavya is a forum to put forth students' opinions for the advocacy of desirable change with an aim to initiate discussion. Although there are silent readers and protestors of national and social issues, rarely they express themselves to find a way out. Team Eklavya functions to make people aware of the various issues such as corporate, social, political, environmental, in the form of street plays, mimes, roadshows, and experimental theatre. Eklavya also organizes peace processions to bring awareness among people regarding issues such as gender sensitization, child labour, female feticide, patriotism, ethics and road safety. Hence Eklavya reflects the Social Responsibility initiative of SCIT started by students with the sole purpose of making young thought leaders of Indian society.
Eklavya Gyaan Bindaas (EGB)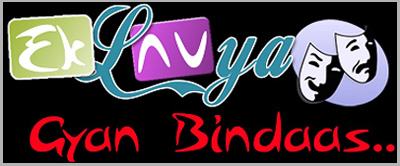 Through Eklavya Gyan Bindaas (EGB), the team Eklavya attempts to write confidently about various issues happening in the corporate or social world. and the location of the EGB writeups is near the mess notice board for public access. Team Eklavya has introduced EGB as a platform to communicate primarily to the student colleagues of Symbiosis Infotech Campus.
A new concept under consideration is Open Source Nautanki where public opinion would be asked for a new theme for a play which if appropriate would be directed and enacted by team Eklavya.
Achievement, Participation, and Team Activities in AY 2020-2021.
The IIM, Lucknow hosted Antarnaad – the cultural fest in March 2021. In its 'Manifest Varchasva' event, more than 100 nukkad natak mandali from various colleges of India participated. Both the teams of Eklavya were shortlisted among the five finalists.
Team Eklavya participated in the Natasamrat-2021 organized by SIMSREE studios of K. J. Somaiya Institute of Management.
Team Eklavya uploaded on YouTube, a video regarding the theme "Substance Abuse" (https://youtu.be/3DVJ6NVeDUo ) and another video on the occasion of Republic day – 2021 celebration highlighting "The Preamble of the Constitution of India" (https://youtu.be/2YdPSKPrPao ).
Founders:
Aman kumar
Rishikant Gautam
Avinash Iyer
Manas Jayaram
Main Co-Ordinators:
Mrityunjay Kumar Singh
Nehal Dholakia
Senjuti Biswas
Ojas Dedhiya
Hinal Pankaj Chauhan
Directors:
Jaison Jacob Malayil
Nehal Dholakia
Gundu Vamsikrishna
Gobinda Singh
Connect to our Social Media Accounts:
YouTube
Instagram
Facebook
A few Great Moments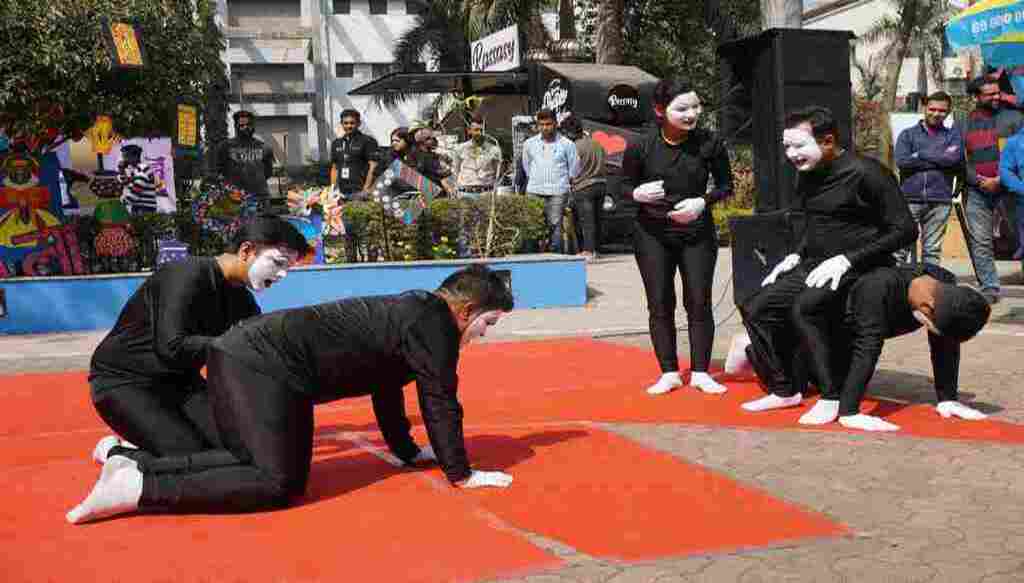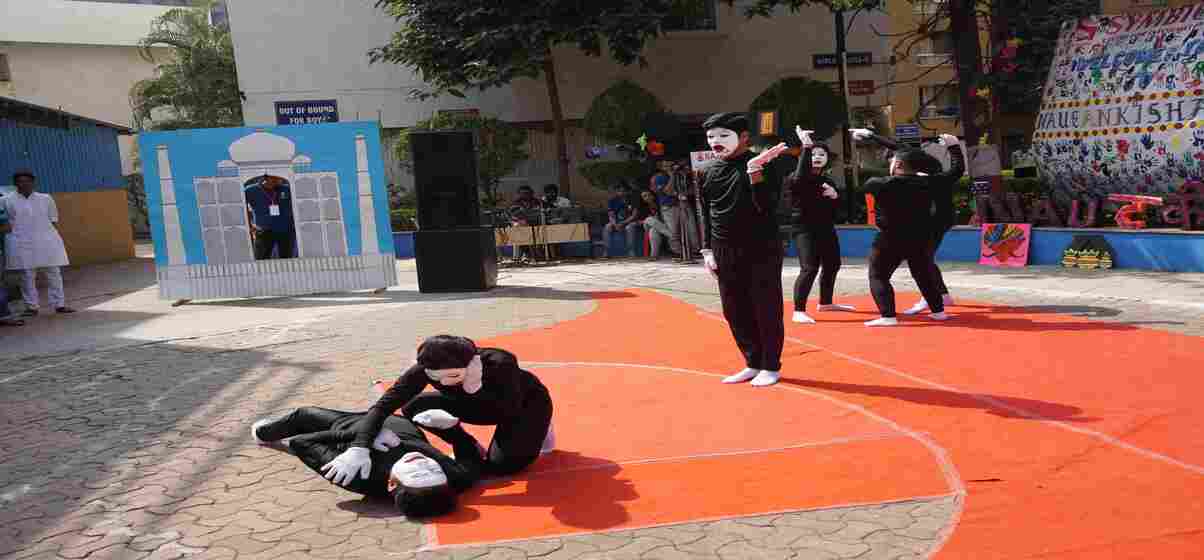 Team iTELF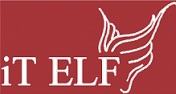 "IT Entrepreneurship and Leadership Forum @ SCIT"
SCIT is known for creating global IT professionals who are trained to be leaders and unleash their entrepreneurial spirit. ITELF is an endeavour of SCIT that works as a catalyst for nurturing entrepreneurial talents; it is also a resource centre creating awareness relating to entrepreneurship and leadership in education and also providing direction relating to entrepreneurship development and management.
This forum provides the students and the IT entrepreneurs and leaders a platform to discuss and nurture ideas, enhance perspectives, supercharge risk appetite and unleash the leadership skills. iTELF is open for all those aspiring to start their venture or aiming to be leaders and change agents in their domains.
Under the E Cell Banner the iTELF organizes the Annual level entrepreneurship Event SPROUT IT. For more details on the event visit: https://sproutit.scit.edu/
The event comprises of E-talks, business plan and Ideation Competitions, workshops, student development programs, yearly Newsletter (Navankur), knowledge-sharing with alumni entrepreneurs, Online Blogs for the students and various online and spot events as well.
Toastmasters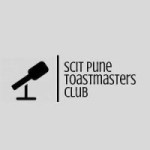 SCIT Pune Toastmasters club offers a platform from which one can practice public speaking in an actualized setting. It allows you to work on your presentation skills in front of a real audience, with real challenges. This can be invaluable to improve as a public speaker. The Toastmaster's program works well to teach the basics of public speaking in a variety of modes and styles. The system enables a novice at public speaking to learn quickly through evaluation, observation and emulation in a safe, encouraging, supportive environment.
The club was chartered in November 2017, with the aim of improving the communication and leadership skills of the students at SCIT. Toastmasters gives college students a place where they can develop the skills that employers most value.
Let go the fear of public speaking!
Faculty in-charge: Dr. Mugdha Kulkarni
Student In charge: Abhijith Nitta
Ek Bharat Shreshtha Bharat Club
SCIT takes initiatives in celebrating and organizing national and international commemorative events and cultural festivals to imbibe harmony towards national values such as patriotism, equality, nationality, love and respect for everyone. Students organized and participated in various cultural festivals in the campus such as Vasant panchami, Holi, Diwali, Christmas, Mahashivratri, Easter, Eid to provide inclusiveness for all the communities in the campus.
SCIT also takes initiatives in providing sensitization among students and staff related to the national and constitutional obligations, rights, duties, and responsibilities. SCIT celebrated different activities on the following days. National Youth Day that celebrated birth anniversary of Swami Vivekananda, Celebrating 400th birth anniversary of Guru Tegh Bahadur, Chatrapathi Shivaji Jayanthi, National Education Day that commemorate the birth anniversary of Maulana Abul Kalam Azad, Armed Forces Flag to pay gratitude and appreciation to Indian Soldiers, Constitution Day, National Law Day, Dekho Apana Desh for Information on tourism in India, and The Road Safety Event during National Road Safety Month are celebrated to show students commitment towards nation building. Considering the Covid-19 pandemic in 2020-21these events where conducted online mode.
In SCIT, this club will function under the directions of the Director, Dr. Dhanya Pramod.
Constitution of the club is as under: -
Nodal Officer: Mrs. Savitha Nair, Administrative Officer
Faculty In-charge: Prof. Vishal Pradhan, Prof. Nisha TN
Student Members: Garima Saini, Vishwesh Mirajkar, Akshay Saini, Shravya Rao,Prerna Mishra, Abhijay Joshi, Rajesh.
This club celebrates all the festivals including regional festivals, encourage perform regional cultural activities, literature festivals, cuisine competitions etc.