SCIT-Celonis Academic Alliance
In the year 2020, SCIT entered an academic alliance with Celonis, Germany, one of the world's leading business process mining companies. As part of this alliance with Celonis, we introduced business process mining as a Capstone project for the MBA DSDA programme and as a value-added course for MBA (ITBM) programme. Three faculty members of SCIT completed and got certified through the Celonis teacher training program. MBA (DSDA) & MBA (ITBM) students took part in this collaboration and got certified in Master Class Certification.
The Capstone Project at SCIT-Celonis International Capstone Project was offered as a core course in the final semester of the MBA-DSDA program. The course is designed in consultation with the Celonis team with well-defined evaluation components.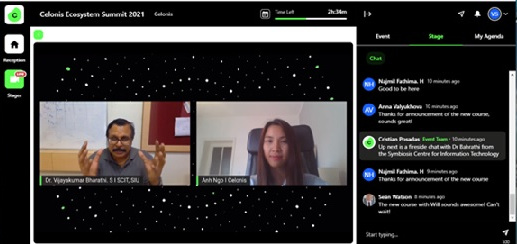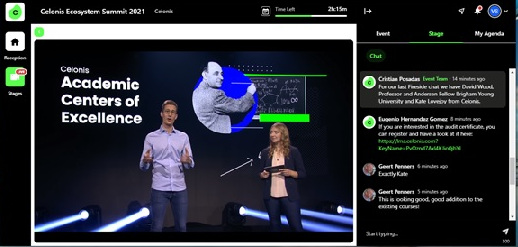 SAP University Alliances
SAP University Alliances together with the SAP Academic Competence Center Asia Pacific and Japan (ACC APJ) and ERPsim Lab HEC Montreal, ERPsim India Friendly 2020 a competition for SCIT students was conducted via Zoom.
Another SAP session, Designing a Chatbot using SAP Conversational AI was also conducted which aimed to strengthen our students' knowledge in AI specifically with NCLC trends.
A webinar and demo session on SAP BTP Kyma Runtime and Kyma Session for our MBA (ITBM) students was also conducted.
c0c0n 2020 Community Partnership

"c0c0n is a 12 years old platform that is aimed at providing to discuss showcase, educate, understand and spread awareness on information security, data protection, privacy. It also aims to provide a hand-shaking platform for various Corporate, Government organizations including the various investigation agencies, academia, research organizations, industry leaders and players, for better co-ordination in making the cyber world a better and safe place to be. Various technical, non-technical, legal and community events as part of the conferences."
For more details please visit:&nbsp https://india.c0c0n.org/2020/
Nullcon 2019 Community Partnership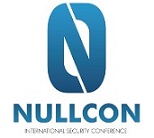 "The Nullcon international security conference is a unique platform for security companies and evangelists to showcase the upcoming areas of research and technology. The conference hosts Prototypes, Exhibitions, Training, Free Workshops, and null Job Fair. Nullcon is managed and marketed by Payatu Technologies Pvt Ltd. and it is an integrated and structured platform which caters to the needs of IT Security industry at large in a comprehensive way.For the last three years SCIT has been associated with Nullcon as their official community partners to help spread awareness in the area of information security and promote ideas for research in this area."
For more details please visit:&nbsp https://nullcon.net/website/about-nullcon.php and https://nullcon.net/website/goa-2019/sponsors.php
University Alliance Partner of SAP

SCIT is an University Alliance Partner of SAP
"This enables an experiential learning environment by imparting SAP ERP hands-on practice on core modules and their integration."
SAP provides SCIT with:
Software licensing for teaching purpose (via a hosted software model platform called University Competency Center), Access to curriculum materials, and academic exchange events, Free license to latest version of SAP software, Faculty workshop, Faculty Training and Certification, Updated Global curriculum, Networking platform - Regional Academic Conference, Provide Access to SAP Products and authorized datasets in a hosted environment, Major Supported products are ECC6 and Business Suite
About SAP@SCIT
In addition to classroom and SAP-lab assignments, the students are expected to work on field assignments and try to map the core processes in select industries like manufacturing, retailing etc., so as to reinforce their learning with industry practices. The students are expected to take up assignments and mini-projects on these modules by creating different companies for trading generic products like pens, bottles, watches and bicycles based on which they are tested and evaluated.