24th National Seminar 2023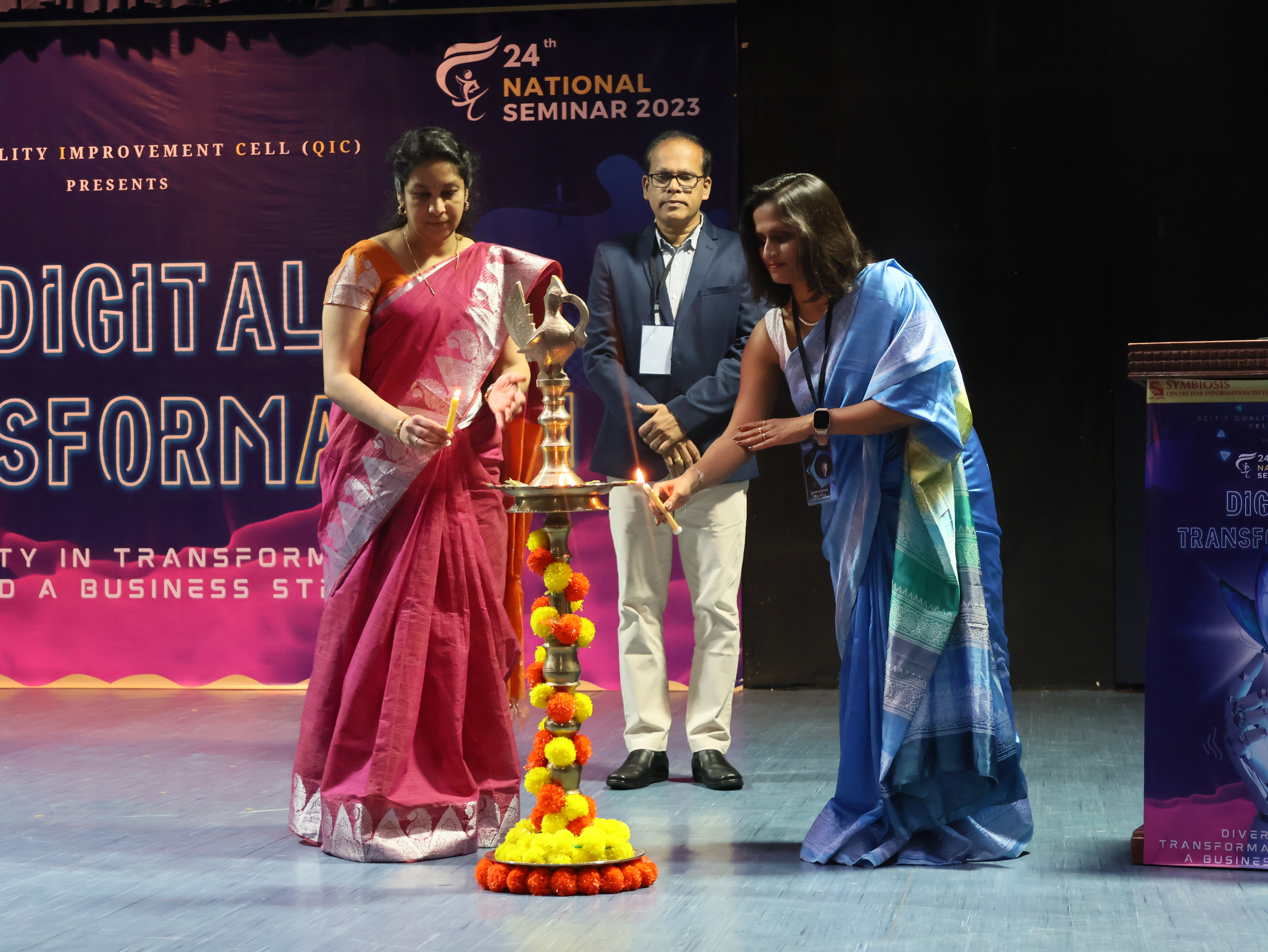 SCIT has been organizing a National Seminar since 2000 which provides useful insights in understanding the various dimensions of IT.
Theme: "Digital Transformation: Diversity in Transformation to Build a Business Strategy"
Digital transformation involves integrating digital technologies into all aspects of a business, fundamentally changing how it operates and delivers value to customers. The discourse will anticipate how digital transformation can serve as a catalyst for promoting and amplifying diversity within organizational frameworks. By forecasting the potential avenues for incorporating diverse perspectives, experiences, and voices into the strategic implementation of digital transformation, the discussion aims to chart a course toward innovation, equitable decision-making, and enduring business resilience. Participants will engage in discussions, envisioning the role of emerging technologies, predictive trends, and visionary leadership in shaping an inclusive and transformative business landscape.